Ariadna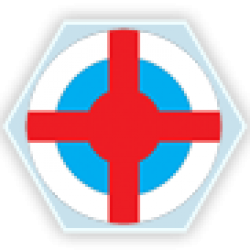 Ariadna is made up of the descendents of the first human colonizing ship that disappeared into a worm-hole and was given up for lost. Isolated on a remote and hostile planet, the Ariadnes – Cossacks, Americans, Scots and Frenchmen – have evolved into a hard and technologically less advanced race, which has just made contact with the Human Sphere and is trying to carve out a niche for itself without falling under the control of the other powers.
'The walking Death' was how the Antipode tribes dubbed the Spetsnaz after their first encounters dur..
$13.99
Faced with a hostile planet and the bloody offensives of the Antipodes aliens, USAriadnans have mana..
$43.99
Showing 1 to 9 of 9 (1 Pages)