Ariadna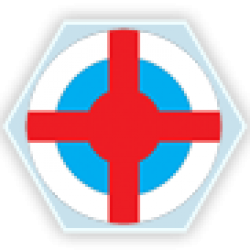 Ariadna is made up of the descendents of the first human colonizing ship that disappeared into a worm-hole and was given up for lost. Isolated on a remote and hostile planet, the Ariadnes – Cossacks, Americans, Scots and Frenchmen – have evolved into a hard and technologically less advanced race, which has just made contact with the Human Sphere and is trying to carve out a niche for itself without falling under the control of the other powers.
A new Infinity unit box that provides all the weapons options needed. This is a completely new and s..
"Honor obliges us" (Motto of the 2nd Irregular Frontiersmen Battalion)The USAriadnan Southe..
"Omnia Audax" (Audacious in everything) Motto of the operatives from the Stavka's Intelligence Depar..