Ariadna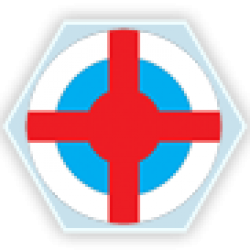 Ariadna is made up of the descendents of the first human colonizing ship that disappeared into a worm-hole and was given up for lost. Isolated on a remote and hostile planet, the Ariadnes – Cossacks, Americans, Scots and Frenchmen – have evolved into a hard and technologically less advanced race, which has just made contact with the Human Sphere and is trying to carve out a niche for itself without falling under the control of the other powers.
The Regiment of TankHunters is formed by units equipped with anti tank weapons and is specialized in..
"Old Rangers never die, they regroup in hell and kill the enemy twice."Supposed motto of the Unk..
Contents:USAriadna Starter Pack: 3 x USAriadna Grunts 1 x Marauder 1 x Foxtrot Ranger 1 x Mi..
Faced with a hostile planet and the bloody offensives of the Antipodes aliens, USAriadnans have mana..