Haqqislam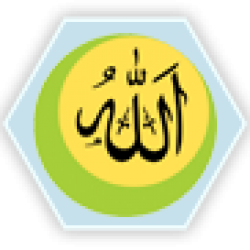 Haqqislam, the New Islam, is a smaller power which possesses a single star-system only, Bourak. Separating itself from fundamentalism, Haqqislam bases its culture on an Islam which is humanist, philosophical and in continuous contact with nature. Biosanitary Science and Earthformation are the two major strengths of Haqqislam, which includes the best schools of medicine and planetology in the Human Sphere.
Al Hawwa' means "the Snake Charmers" in classic Arabic. They are a secret naval unit in the service ..
$10.99
Box with:3x GHULAM (Rifle + Light Shotgun) 1x ZHAYEDAN (Marksmanship L2) (Breaker Rifle + Lig..
$47.99
Ragiks are member of the Hassassin, the Secret Society of Assassins. Their mission is to topple corr..
$12.99
The Tariqas are the highest-ranking counselors and advisers of the Hachib, the President of Haqqisla..
$10.99
Showing 1 to 10 of 10 (1 Pages)