Goritsi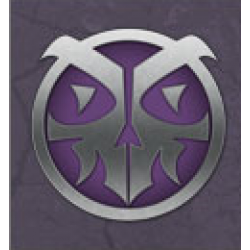 HOUSE: GORITSI
Werewolves, vampires, and hardened mercenaries form the core of Goritsi's terrifying Night Legion. Even sunlight is no barrier to this fast-moving, hard-hitting force that relentlessly stalks their enemies. No other military moves with such shocking speed, and Goritsi units are dreaded for their sheer striking power. Their enemies are right to fear Goritsi, for they are but prey to these perfect predators.
Features:
• Players that enjoy a 'glass cannon' force will find much to love about Goritsi. They're Wrath's fastest-moving and hardest-hitting faction.
• Goritsi models are heavily influenced by traditional gothic themes. Beauty and grace combine with savagery and terror to evoke the very best of the horror genre. The werewolf models in particular have been hailed as some of the finest sculpts available for these classic gaming icons.
• As an inherently secretive people, the Goritsi tendency to build circles within circles is second nature to them. Goritsi's house story will appeal to fluff fans that love mystery and intrigue.
Showing 1 to 6 of 6 (1 Pages)